Anand Sharma, India's Minister for Commerce and Industry, has been briefed about issues affecting the Indian Diaspora arising from the recent 20th annual conference in New York by Lord Diljit Rana, recently elected GOPIO President.
Lord Rana met Mr Sharma in London recently for talks during the minister's visit to the United Kingdom. Among the issues discussed was the contribution NRIs/PIOs currently make to the Indian economy and the opportunities that exist for the Indian government to develop this important and longstanding relationship.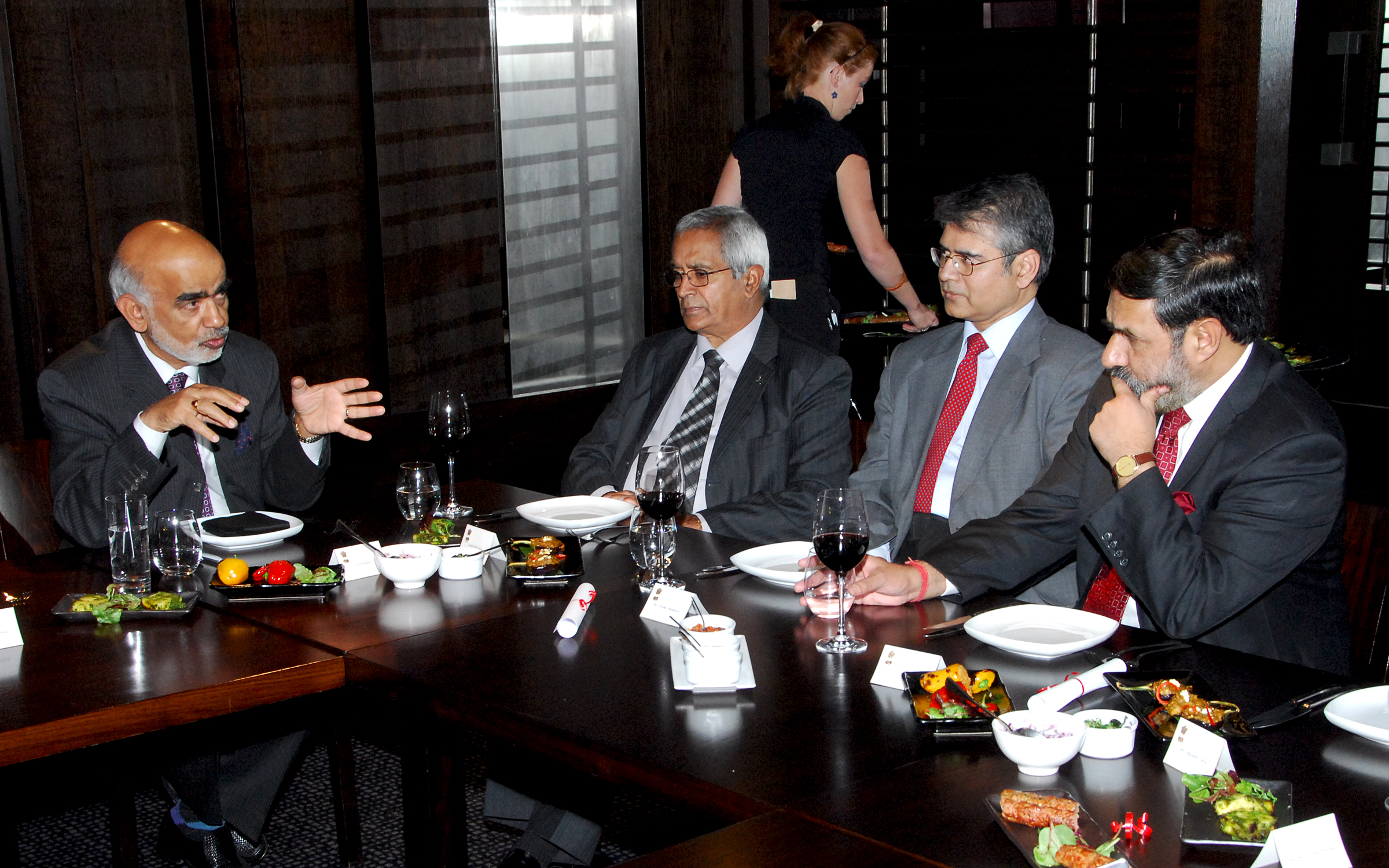 Lord Diljit Rana, left, briefing, right to left, Anand Sharma, Minister for Commerce and Industry, Government of India, Asoke Mukerji, Deputy High Commissioner for India, London, and Lord Navnit Dholakia, Deputy Leader of the House of Lord.
---
Lord Rana, a leading UK hotelier and property developer, told the minister that GOPIO was keen to strengthen further its relationship with the Indian government particularly in areas such as economic development and educational provision.
Many Indian community throughout the world would welcome closer links with the government in Delhi in areas such as human rights and property rights.
Mr Sharma was briefed about conference resolutions that included violence against Indian students in Australia, problems of property rights of NRIs/PIOs in India, tax parity on equities for NRIs/PIOs similar to what is done in Mauritius, voting rights for Indian citizens living outside India, and the red tape and other hurdles faced by NRI/PIO high school graduates to obtain permission in pursuit of college education in certain Indian universities.